Through all of the storms of life, we keep our hearts fixed on Jesus Christ, his mission, his love for us,
our call to go forth as disciples in his name.
~Bishop Don Hying, 8/28/18
We're pulling an all nighter! Young adults college aged, 20's, and 30's are invited to our first ever All Night Adoration Friday,July 12 at Our Lady of Sorrows Catholic Church. Feel free to come by anytime after 7pm. If you need a break, there will be areas set aside to get some sleep. Adoration will conclude with Mass at 8am. Throughout the night we will have music, organized prayer, and silent time. Check the Facebook event page for a full line up.

Thanks to all who have attended previous events. We hope to see you again on July 12-13 in South Haven!
Bulletin/email announcement:
YOUNG ADULT ALL-NIGHT ADORATION: It is a challenging time to be a Catholic Christian. All young adults— college aged, 20's, 30's— we invite you to bring your lives and its many emotions before the True Presence of our Lord, who is perfect, compassionate and just. Gather with us for our first-ever All-Night Adoration Night July 12th (7pm) – 13th (8am), at Our Lady of Sorrows (South Haven/Valparaiso). Presented by the Diocese of Gary Bishop's Council on Young Adult Evangelization. Visit adorationnwi.com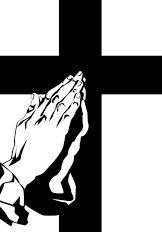 Click the "praying" icon above for a PDF prayer book for the event