NWI Awakening Retreat
presented by the Diocese of Gary
April 12-14, 2019
Camp Lawrence, Valparaiso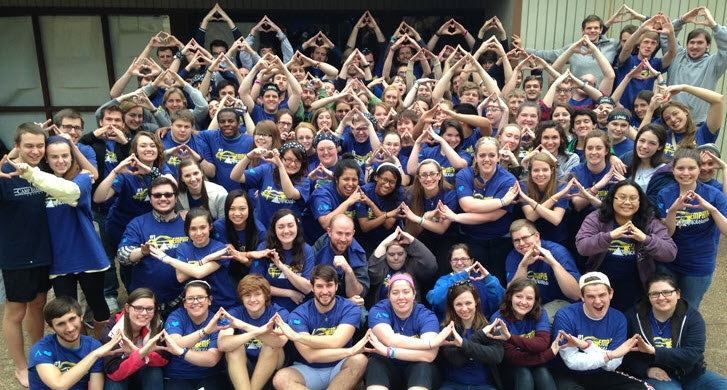 Open to all college age young adults (18-25), NWI Awakening is truly a one of a kind experience. For over 10 years, Awakening retreats have been connecting young adult Catholics, helping them to realize the transforming power of Christ. Offered at every major university in the state and over 75 nationwide, the first Awakening retreat in our diocese will be hosted at Camp Lawrence in Valparaiso, IN. The weekend will be packed with community, prayer, lots of snacks, and best of all, Jesus. The retreat will not be possible without you. Please consider giving a weekend of your time, you'll be surprised what God will do with it.
When: Friday, April 12 (appr. 5:30pm) – Sunday, April 14 (appr. 6pm)
Where: Camp Lawrence, between Valparaiso & Chesterton (Google Map)
Cost: $30 per person, includes lodging, meals, materials
Questions? Contact Matt Kresich mkresich@pnw.edu
Online Registration
To Register
Complete the online registration form on or before March 29.
Pay online using this link on or before March 29. Credit cards are the preferred method of payment. In the "memo" box, please type "Awakening-Name of Retreat Participant."
To make other payment arrangements, contact Matt Kresich (see email link above).
After you register, you will receive an email with complete instructions for arrival and attendance.
Online Registration

NWI Awakening is a Synod-inspired program presented by
the Young Adult Ministry office of the Catholic Diocese of Gary