Apply Now
TAPT XXXI Peer Minister/OATS Team Application period


For current H.S.teens that have previously attended a TAPT, the application process for team selection (Peer Ministers and OATS Team members) has begun! Applications are now available online. You may complete the app online or print it out & mail it. Deadline for applications is January 9.
Complete information about serving on the leadership team, including formation dates, fees, and job descriptions by clicking on the Apply Now button.
Adults interested in serving on the leadership team should contact Kevin Driscoll directly.
This is for teens who have already attended TAPT. If you are looking to attend TAPT for the first time, retreat registration opens in February.
Apply Now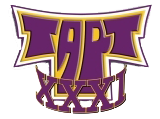 Diocese of Gary
31st Teens Are Praying Together Retreat
March 15-17, 2019
Camp Lawrence, Valpo
TAPT Retreat Adult Leadership Opportunities
Serving as an adult small group leader for our annual diocesan Teens Are Praying Together (TAPT) for high schoolers is one of the best opportunities for youth ministry formation, because it not only trains leaders on how to do small group facilitation and gives them general retreat skills, it allows them to have an immersive experience in youth culture. If you or anyone on your team could benefit from the experience, we will soon be recruiting adult leaders for TAPT XXXI, March 15-17, 2019. You don't have to wait: reach out to Kevin Driscoll (yyakevATyahoo. com) and nominate yourself or others now to lock in your spot. Three formation meetings train you for service on the retreat. Those dates are Feb. 17, March 3, March 10.

If you have been an adult leader on the TAPT team, loved the retreat (most do!), and would like to dive deeper, consider joining the TAPT Retreat Board team. The TAPT Retreat Board works in the TAPT "off season" to respond to recommendations and explore ways to best meet the ministry needs of teens, adult leaders, and the Diocese of Gary. The Board meets about 3-4 times a year and performs misc. committee tasks as needed. If you are interested in serving as a Board member, contact Jamie Sandona, Board chair, at jsandonaATstjohnbap. org.