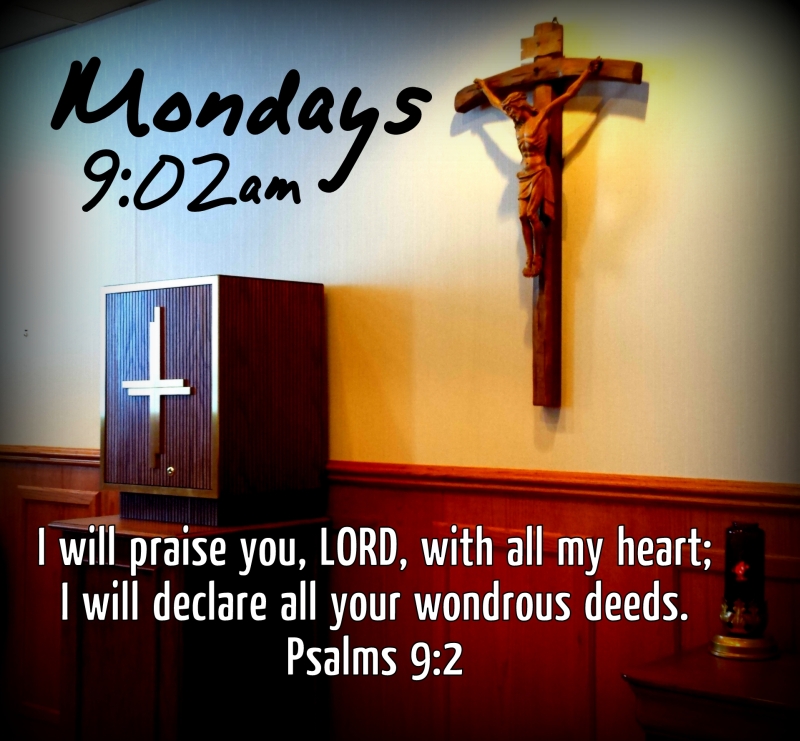 The chapel of the Pastoral Center now has the Blessed Sacrament! To fulfill a personal goal, and in the interest of bringing the young Church we serve into a more intimate relationship with Christ and His Church, OYYA invites you to join us in a small, yet profound mission: shared prayer for youth ministry. At 9:02 each Monday morning, we will be praying before our Lord, most especially for YOU, the adults who are in the trenches with youth on a regular basis.
Wherever you are- at home, at work, in your car, or- if you can swing it- before the Blessed Sacrament in a church or chapel, we ask that you pray for the youth you serve. Why Monday at 9:02? It's the start of the work week, and before we get caught up in mailings, emails, event details, etc., it will remind us of why we do what we do. 9:02 = Psalms 9:2
"I will praise you, LORD, with all my heart; I will declare all your wondrous deeds,"
Words we can bring into our prayer.
We praise God for the opportunity we have to serve God in youth ministry!