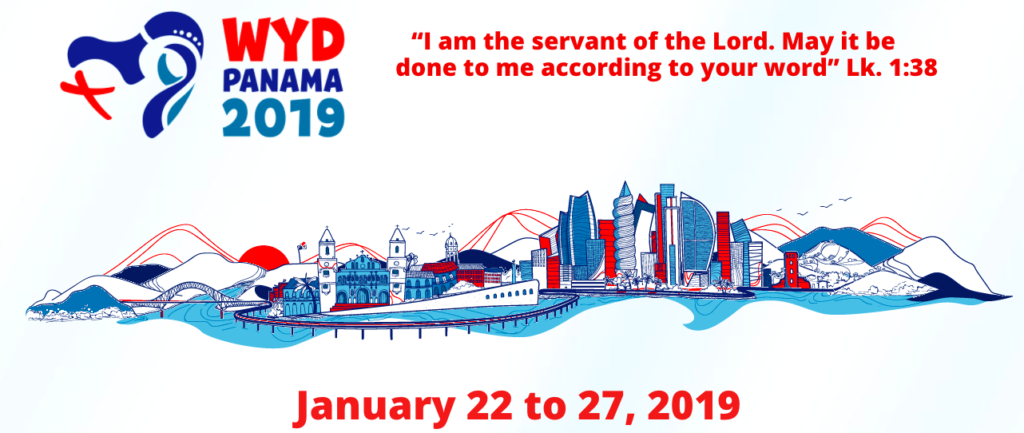 Hello Dear Friends and Potential Pilgrims!
I wanted to give you a very brief update on where we are planning wise when it comes to World Youth Day. I'm sorry I haven't been able to promote or give out more information. I have been working with our travel agency, Dube Travel, since this summer talking about proposed itineraries and answering some of my questions. Unfortunately, they are not able to put together anything solid yet because the Vatican has yet to announce the exact dates of World Youth Day. Without those dates, it's hard to price hotels, flights, and other things. I even checked in today to see if there was anything I missed, and unfortunately, there is still no word on dates. They are thinking World Youth Day is going to be the first week of August 2022, but there is no confirmation as of yet.
While that might seem bad and is really frustrating, the good news is that we are working with a great travel agency who has already set up a headquarters in Lisbon and has done a many site visits. That means they are building relationships with local hotels and agencies to give us the best possible service. Our diocese has worked with Dube for many years, and so we have a good working relationship with them.
To be ready to start planning hotels right away after the dates are announced, I need to know about how many people are interested in going to World Youth Day in Lisbon in August 2022. Once I've gathered this information, I'll be able to estimate the size of hotel we will need and be able to start a mailing list to potential pilgrims. You'll be the first to know what's going on regarding World Youth Day.
This isn't an agreement or locking you into the pilgrimage. It's just a way to help me estimate who is interested so that when we do have dates for World Youth Day, we can be ready.
Young adults: share this with your friends!
Potential parish or ministry group leaders: talk to your people and see who might be interested.
If you have any questions, please let me know. I may not be able to answer them right now, but I will try or I will pass them along to people who might know. In the meanwhile, if you are interested in attending, it never hurts to start looking at fundraising opportunities and talking with other people in your parish who might be interested in attending.
Peace and all goodness,
Vicky Hathaway
Ministry Consultant for Youth and Young Adult Ministry
Diocese of Gary, Indiana
Cell: 219-613-6846
Office: 219-769-9292 Ex: 229
If you read this and said, "What is World Youth Day?" Have no fear! World Youth Day is an international gathering of Catholic young people. Pilgrims come together to celebrate their Catholic faith, pray together, learn about each other, and recognize the beauty and diversity that is the Catholic Church. It is an amazing example of the Universal Church lived out by the joy of the young people.
While it's called World Youth "Day," it's actually a week long celebration held every 3-4 years in a difference city. It was first instituted by Pope St. John Paul II in 1985. Since then, every pope has continued the tradition of gathering with the young people at World Youth Day.
Please Note: The World Youth Day experience has always been intended for older youth and young adult-aged pilgrims. In most other cultures, our word "youth" generally refers to young adults. As such, "young" people ages 16 through their 30's are all invited to attend World Youth Day, and young adult Catholics are invited and encouraged to participate in the diocesan trip. Youth who will be under 18 in August, 2022 must be under the guidance of a chaperone.
Start your spiritual preparation! The theme of WYD Lisbon is: "Mary arose and went with haste" (Lk 1, 39).
We are also planning on going to Fatima, to the spot where Mary appeared to three children, Francisco and Jacinta Marto and their cousin Lucia dos Santos, in 1917. Start learning about Fatima now, and ask for Our Lady of Fatima to pray for us.